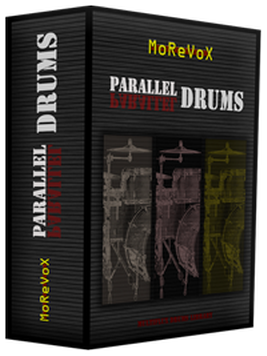 PARALLEL DRUMS


Drumagog5 - DrumXchanger


Parallel processing has been a popular studio technique for years, and MoReVoX takes full advantage of this in its latest release, Parallel Drums. By using parallel processing, this new library is able to create unique nuances, fully adjustable using Drumagog 5's new room support. Taking advantage of this powerful feature, Parallel Drums uniquely substitutes the room sounds for three TOP quality Parallel processig through the plugin mixer.

Available Parallel processing :
a.Compression
b.Exciter
c.Space


34GOGs and 1500 Samples with FULL support of the Drumagog's multislot features.