Hybrid - FREE
Products > LIBRARIES > REmatrix Expansions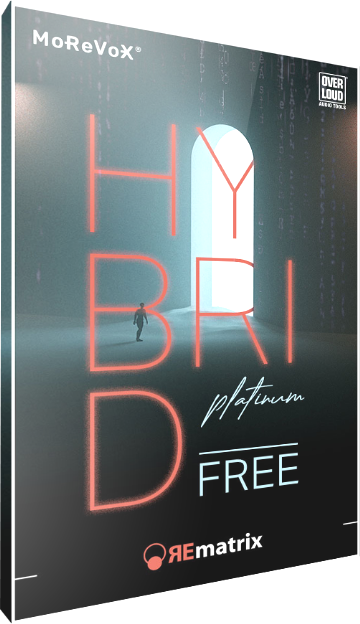 AUDIO DEMO (Full Version)
DRY SAMPLE AT THE HEAD OF EACH EXAMPLE

HYBRID REVERB SOURCES
Unique Sound Textures

Hybrid is a Reverb Impulse library
that synthesizes the fascinating life of the real spaces
with
the soundness of the digital reverb units.
Up to ten multiple reverb sources have been spread in the stereo field and mixed together using
Tube summing mixers in order
to achieve unique textures.
The library contains 10 IRs and 15 presets taken from the HYBRID Platinum

The REmatrix engine allows you to use these IRs in their purest form or experiment layering multiple IRs,
achieving unique immersive rooms.
The Library has been edited and developed by Sabino Cannone.