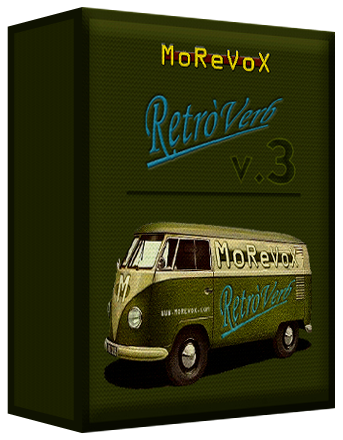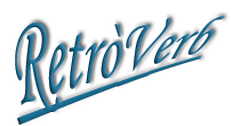 MoReVoX RetròVerb is an innovative Impulse Response Library.
It's designed to create Warm and Deep Reverberations textures.
MoReVoX RetròVerb 3 sounds like a New Top Class Rev Hardware Unit with an ORIGINAL TOP SOUND QUALITY.
MoReVoX RetròVerb contains exclusive Real Spaces Reverbs IRs , Real Vintage Plates IRs, Vintage Reverberation Units IRs and Custom Made MoReVoX IRs.
Since the v.2.0 we have experienced the IRs sampling to Analog Tapes; From this experience we have created the "Classic Drive" category that exhibits an OUTSTANDING and UNPARALLELED IRs sound quality with Solid Low End, Rich Mids and Creamy Hights .
The V.3.0 contains 200 NEW Classic Drive IRs.
All the IRs are edited and mastered in M/S mode to guarantee an extraordinary sound definition and spaciousness.