We Carefully listen to

your music & your words.
We Love to Enhance
your Art
tailoring it with our
Signature Sound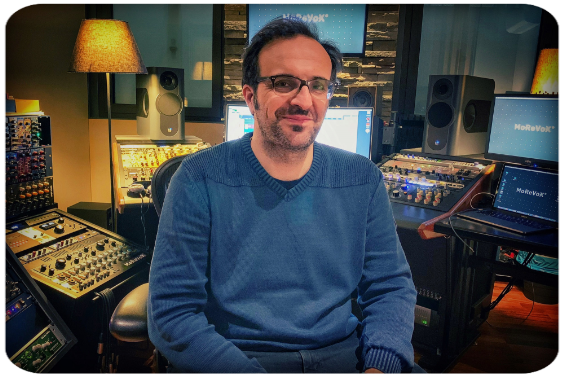 We Don't Use Templates, each song and each project has Its Own Story
MoReVoX studio is an Hybrid Studio
becasue we like to use the best
of both the Analog and Digital World.
Our Setup is based on ProTools HDX with 48 I/O with lots of Classic and Unique Custom Made Gear.
Monitors:

Kii Three //

Neuamnn KH120 DOLBY ATMOS System //

Genelec 8010A // Auratone
MoReVoX Stuido is an
Official Dolby Atmos Music Studio
We Offer Remote Mix since ever using Source Connect Software, so it doesn't matter where you live,
we can virtually stay in the same room without any limitation
Our Rates/Song start from: MiX 290€ - Atmos MiX 390 - Mastering 79€ - Vinyl Mastering 49€
Contact us below for a more precise quote or for general inquiries: